Whoo Hoo! Joanne Sher @
An Open Book
won the free copy of Defying Autism by Karen Mayer Cunningham!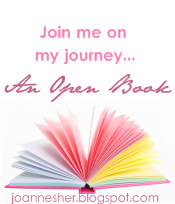 Joanne is a great encourager and wonderful bloggy friend! I hope you'll stop by her blog today for Word-filled Wednesday. You will be truly blessed.
Check back often for more book reviews and other fun writing-related posts.
Have a blessed day and Keep Writing!